February 2023
The shortest month of the year is almost over and although it looks like mid-winter outside, we are already well on our way to spring! From next month, the days will start to be longer than the nights, so this winter will soon be over

But let's take a look at what we had time to do in February!
February's addition to the range is a new size to the Freyja-series! The Freyja-series has been one of the most popular since the beginning and the new sizes have been very well received. The smaller sizes were much needed and now with the new 10 mm there are even more sizes available

Lovely new additions to the Freyja-series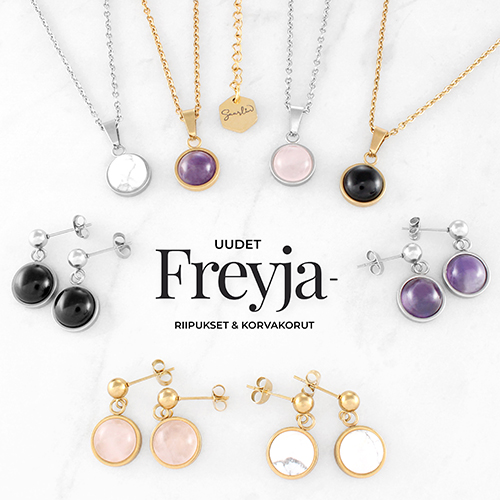 Freyja-earrings 10 mm are as usual available in stainless steel and gold plated, with stone options of rose quartz, howlite, black onyx and amethyst. Previously, the Freyja-series already included 10 mm studs and now it also includes hanging earrings with the same size stones

And what made this even better? Matching Freyja-pendants 10 mm! With the same metal and stone options, these smaller size Freyja-pendants are practical, beautiful and suitable for everyone

New Freyja-earrings and Freyja-pendants 10 mm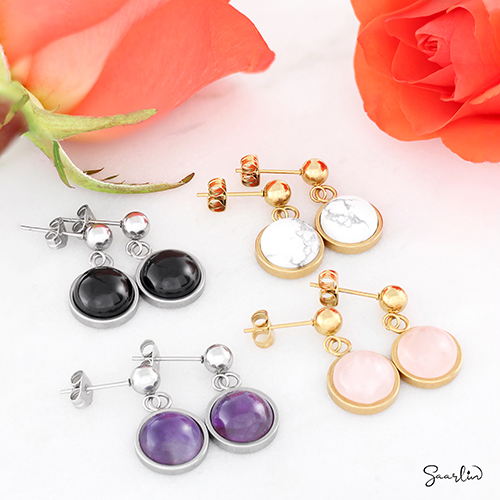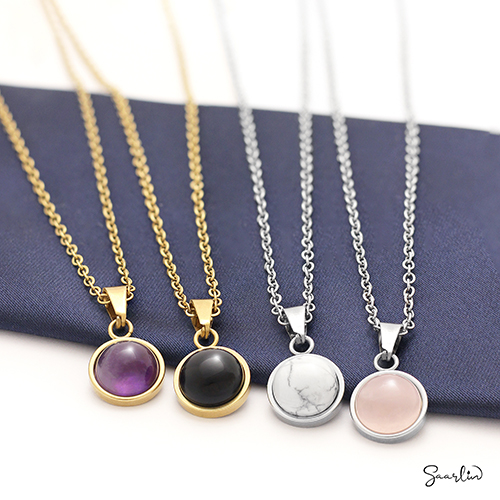 For Valentine's Day, we organised a raffle to win new Freyja-earrings or Freyja-pendants for yourself and a friend

The winner was drawn on 20.2.2023 and the winner received the products of their choice, Freyja-pendants black onyx and amethyst (gold plated)! Be sure to follow us on Facebook and/or Instagram, so you don't miss out on future raffles, offers and news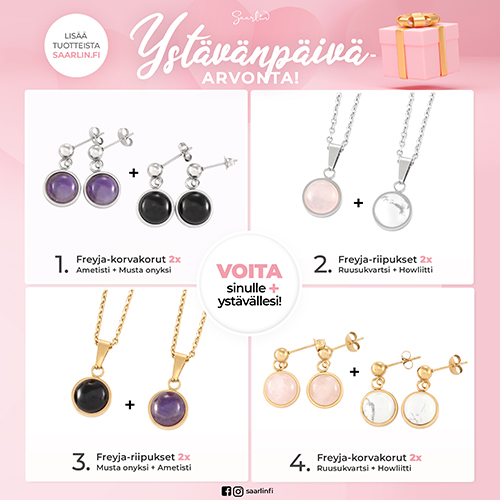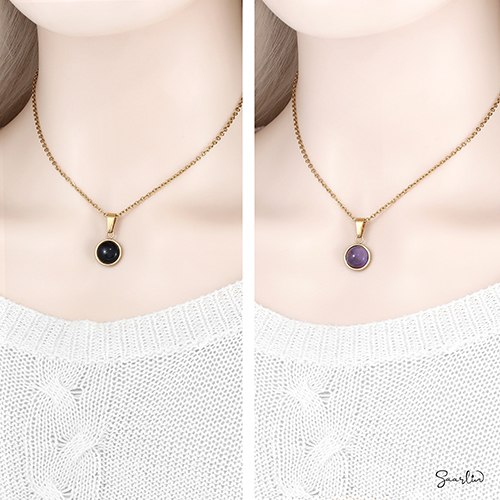 Even though we already had a Valentine's Day sale at the beginning of the month, we decided to organise Free Delivery-days at the end of the month! All orders over 25€ are now with free delivery from 22.2-26.2.2023! The new Freyja-earrings and pendants got a great reception on our social media and now everyone who loves them can get theirs with no shipping costs

Fall for the Freyja-series here!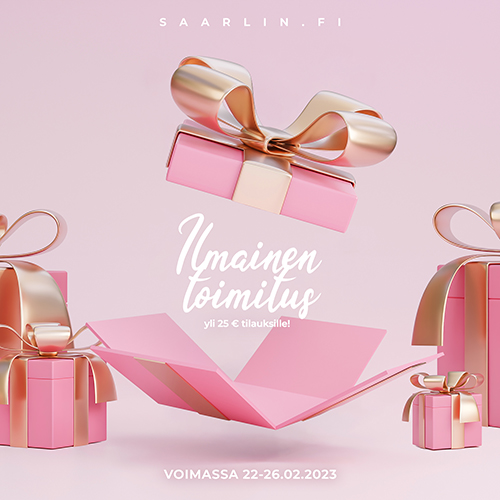 HAPPY SHOPPING EVERYONE
---