In the already familiar concept, the new stone brings all the familiar beauties to the selection in the new violet colour

Magical Amethyst jewellery charm you with their beauty, and our violet interior décor products bring magical beauty to your home! Amethyst stone is one of the most popular semi-precious stones used in jewellery and we just had to make it part of our own selection too

And of course we couldn't leave out interior décor products that match the colour scheme!
The violet coloured Amethyst jewellery and interior décor products are so beautiful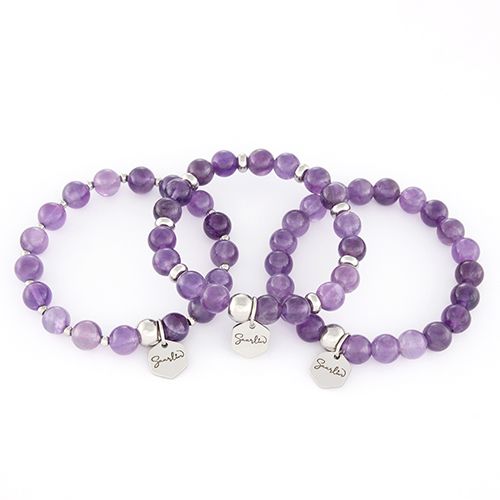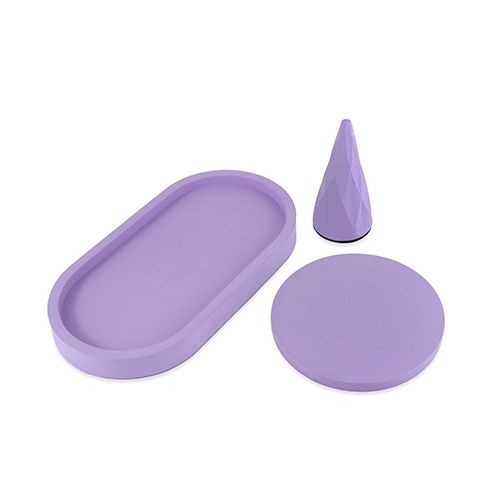 The new Amethyst -collection includes all our series, both jewellery and interior décor, so there is plenty of choice! By combining products from different collections, you can create beautiful stone and colour combinations

We haven't had anything violet before, so Amethyst is more than welcome and brings a whole new dimension to the our colour scheme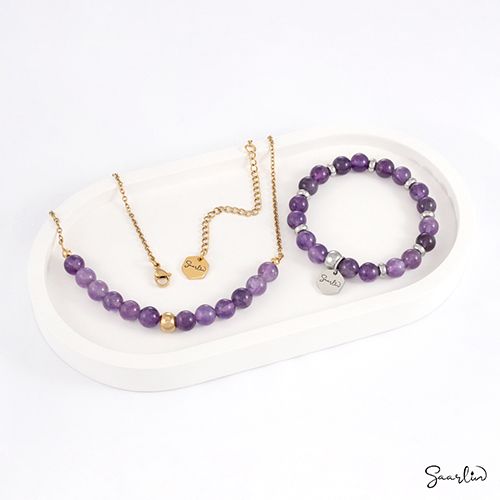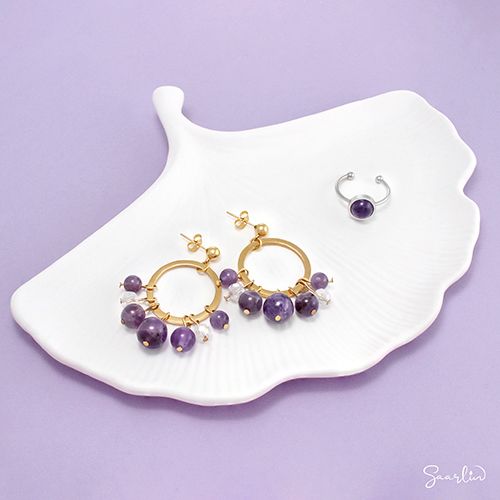 We organised a raffle in honour of the Amethyst -collection, as we usually do, and again we were surprised by the number of participants! It's wonderful how many people always want to participate in our raffle and how many beautiful comments we received about the products

The winner was drawn on 21 November 2022 and the winner was delivered the product of their choice, Athena-earrings amethyst (gold plated)! You should definitely follow us on Facebook and/or Instagram, so you don't miss out on future raffles, offers and news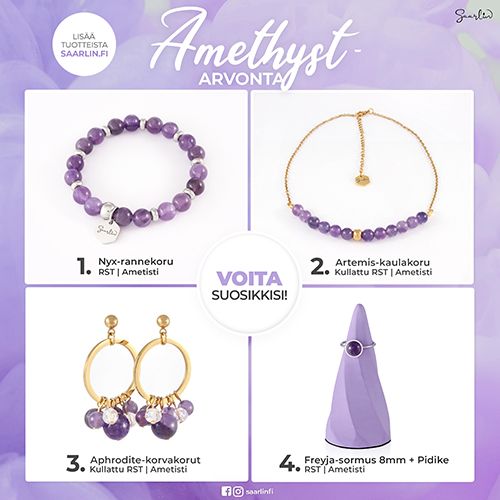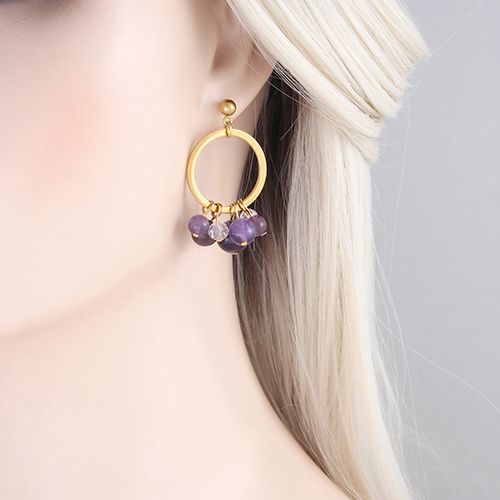 In November (11.11), we also celebrated Singles' Day, known as the opposite of Valentine's Day, and for us it meant that all products were 11% off! A lot of jewellery and decoration products found new homes

And the November sales aren't over yet, as one of the biggest sales of the year, Black Friday, is here! Our Black Friday sale, all products -30%, is ongoing and valid only until 28 November 2022! Have fun shopping!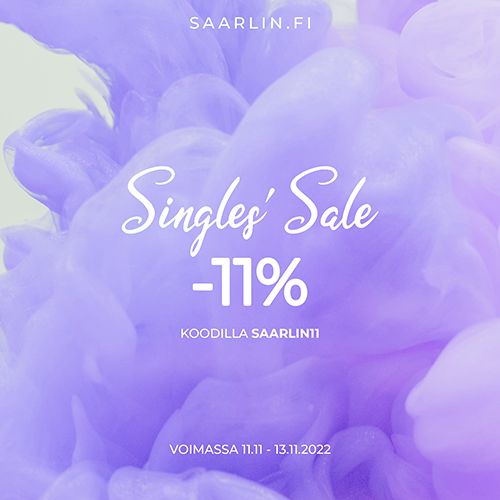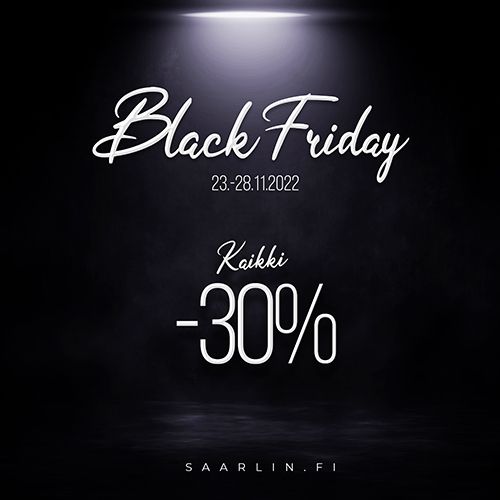 ---